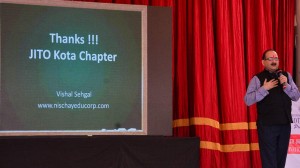 Our mentor Mr. Vishal Sehgal was the guest speaker in the Motivational Seminar organized by Jito Kota.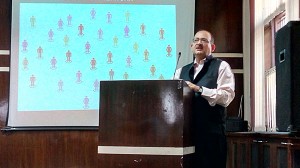 Mr. Vishal addressed close to 80 students of BTech stream.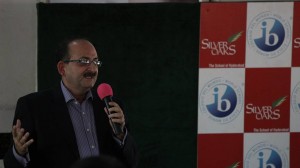 Tuesday, 15 December 2015
by nischay
Presentation in the Silver Oaks School: Celebrating Your Uniqueness
Our Mentor, Mr.Vishal Sehgal gave a presentation in Silver Oaks School, Hyderabad.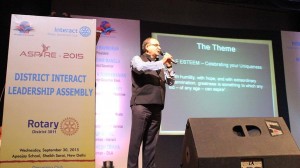 DILA Rotary Club '15 Our Mentor, Mr.Vishal Sehgal speaking at DILA.
Our Regular Coffee Event With Students And Mentors!