About Us
Education is the foundation on which careers are built. Nischay's Study Abroad Consultants in Delhi guide and assist students in achieving their goal to pursue overseas education courses and degrees in topmost universities of the world.
Since accomplishing this goal of overseas education is becoming increasingly challenging each year due to a rapidly growing applicant pool, our Study Abroad Consultants in Delhi helps students take a more holistic approach to the application process and present themselves in a unique and compelling manner augmenting chances of success, making us the best study abroad consultants.
Our Partner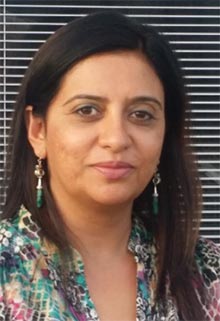 Latika Anand is a partner and leads our Canadian operations. She has extensive experience at Registrar's office of large universities across geographies including Canada. She previously served as Manager, Class Schedule and Exams at University of McGill and as an Analyst at University of Toronto. Earlier she has worked at Higher Colleges of Technology, UAE.
She has improved student experience by providing functional and technical support to registrar's office in multi-site university environment. She understands the university environment both from student and university perspective and has extensive knowledge of recruiting, admissions, scheduling, examinations and finally graduation processes at various universities.
She is an Electrical Engineer and an MS in Software Systems.
The Canadian Address
BizTech Solutions
Suite 320, 639 Dupont Street,
Toronto  M6G 1Z4